Employee Spotlight
Global Solutions for People, Programs and Processes
Versar scores top talent with Dr. Kenneth Bogen, a Board-Certified Toxicologist and a nationally recognized expert in Environmental Health Risk Assessment, Modeling and Data Analysis.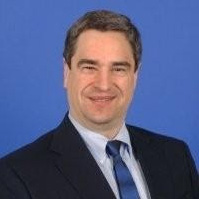 Dr. Bogen brings more than 30 years of experience and expertise in human exposure and health risk assessment addressing dose response, chemical carcinogen risk, carcinogen mode-of-action, organic-chemical dermal absorption, toxicokinetics, physiologically based pharmacokinetic (PBPK), biologically based, toxicodynamic, statistical modeling, data analysis, and chemical biosurveillance.
Dr. Bogen has served on various advisory boards and panels including, U.S. Environmental Protection Agency (EPA), National Exposure Research Laboratory (NERL) and Chaired external peer consultant panel evaluating NERL probabilistic exposure and dose modeling to support development of a Household Action Limit (HAL) under the revised EPA Lead and Copper Rule (LCR). The National Academy of Sciences, National Research Council (NRC), Subcommittee on the Toxicological Risks to Deployed Military Personnel, and the U.S. EPA, Draft Framework for Cumulative Risk Assessment.