Leadership
Global Solutions for People, Programs and Processes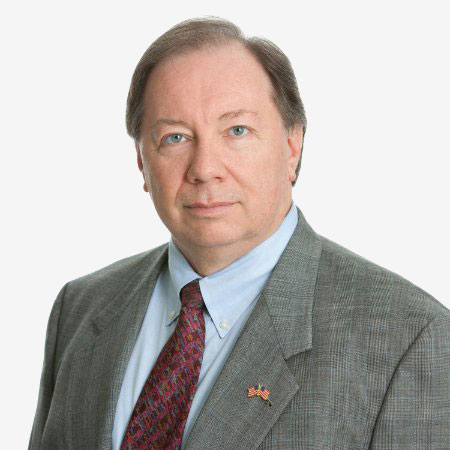 Dwane Stone
Chief Executive Officer
Mr. Stone has over 40 years of experience with engineering and construction (E&C) firms in the broader contracting industry in many, progressive roles through CEO. His experience encompasses engineering, construction, mergers and acquisitions, sales, and technology and project development all over the world. As well as having held a number of management positions in business development, technology development and marketing, Mr. Stone has also served as a President of Black & Veatch, a global E&C company primarily in the energy arena; as President & CEO of Tepsco, a domestic E&C company operating primarily in the pipeline and industrial E&C markets; as SVP of CH2MHill a global E&C to create and build their global energy business; and as President of Ausenco, an Australian E&C based in the minerals industry and diversified the company into the global energy market. He has served on the boards of E&C and Technology businesses, and has had responsibility for international corporate subsidiaries in many different companies. For the past 4 years he has been focused in the acquisitions business supporting efforts to acquire firms in the O&G, chemicals, and power engineering; construction, field services, government, and maintenances contracting markets.
Mr. Stone graduated from the Georgia Institute of Technology with a Bachelor's degree in Chemical Engineering and received his MBA in Finance from the University of Houston. He has 2 daughters and 4 granddaughters.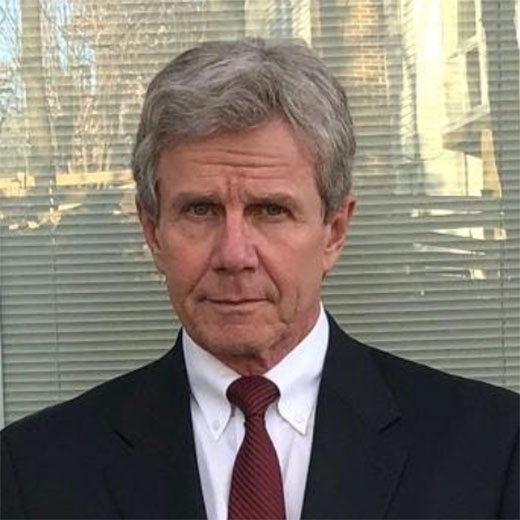 Dale Stucke, CFO
Chief Financial Officer
Mr. Stucke joined Versar in March 2021 as the Chief Financial Officer. Dale has over 35 years of progressive experience in the Government contracting industry with senior roles in the areas of Finance and Operations with large firms including Booz Allen Hamilton, General Dynamics, and Unisys. Dale has also held leadership roles in smaller companies with comprehensive roles overseeing all financial, operational, and administrative functions. Dale has been very successful and building financial and operational teams and processes at firms of varying size and complexity significantly contributing to corporate success.
Mr. Stucke graduated from the University of Cincinnati with a BBA degree in Finance and received his MBA from Wright State University with a concentration in Accounting. Dale is also a CPA in the state of Virginia.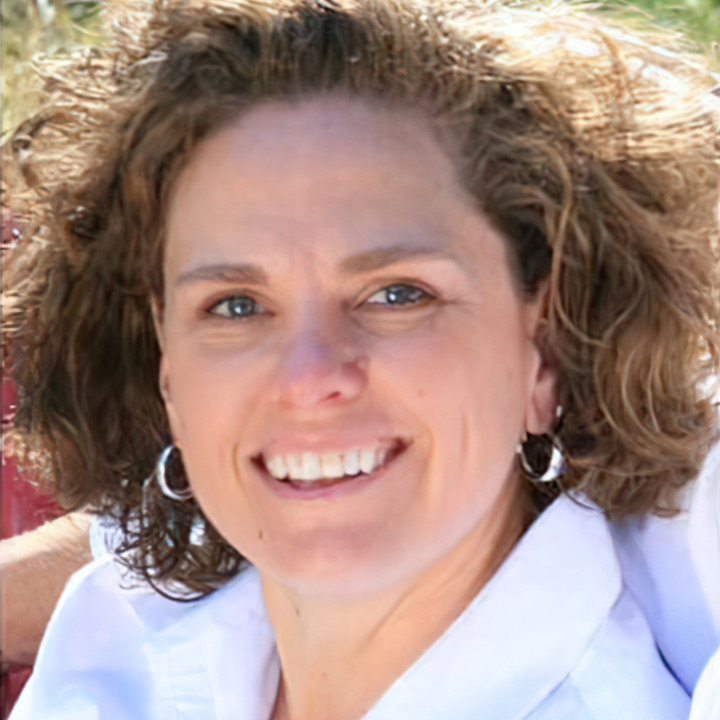 Suzanne J. Bates
Senior Vice President, Environmental Services Group
Suzanne Bates, B.S., M.S. joined Versar in September 2013 as a senior program manager and lead operations manager. Currently, Suzanne serves as Senior Vice President and Group Manager for Versar's Environmental Services Group. Prior to joining Versar, Suzanne served as the Environmental Group Lead for Geo-Marine, Inc, leading programs and projects focused on the Department of Defense and other federal agencies. She is a graduate of Texas A&M University-Corpus Christi with a Bachelors of Science degree in biology and chemistry and a Masters of Science degree in marine sciences.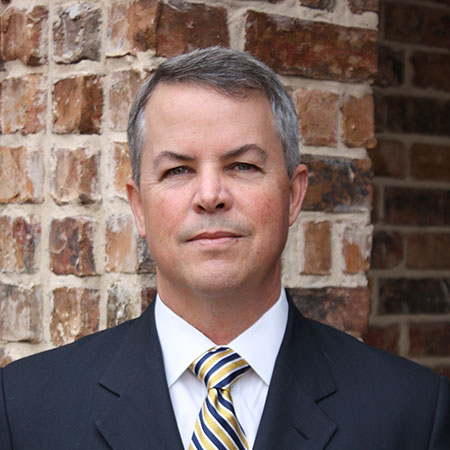 Daniel M. Patton
Senior Vice President, Program & Construction Management and Military Programs
Daniel M. Patton serves as the Senior Vice President for Program and Construction Management at Versar, Inc. He leads two business units, with professional teams deployed around the world supporting diverse military, government, and commercial clients. He is also responsible for the Versar Military Programs Initiative, which is bringing innovative approaches, tools, and partnering strategies to help our military clients solve their most critical infrastructure and facility life-cycle challenges.
Mr. Patton graduated from the University of Florida College of Engineering in 1984 and, having been commissioned in the Army a year earlier, began his professional career on active military duty. Leadership positions early in Colonel Patton's military career included platoon leader, company executive officer, and battalion construction officer with the 79th Engineer Combat Battalion (Heavy) in Karlsruhe, Germany; battalion civil engineer and company commander (where he led combat operations in Desert Storm), 62nd Engineer Combat Battalion (Heavy) in Fort Hood, Texas; aide-de-camp for III Armored Corps Deputy Commanding General; and finally as a team leader for the Engineer Officer Advance Course at Fort Leonard Wood, Missouri.
Upon entering the U.S. Army reserve, Colonel Patton served on four active duty assignments, which included positions as Program Manager, USACE Emergency Operations Center and Office of the Chief of Engineers-Pentagon; Deputy Director of Construction for the Iraq Reconstruction Program Management Office; Special Operations Command-Central (SOCCENT) Engineer in Qatar and Pakistan; and finally, as the Commander of the USACE Tornado Recovery Field Office in Joplin, Missouri. Colonel Patton's unique accomplishments on behalf of the military during this period include developing the initial Iraq Reconstruction Program Integration strategy to effectively manage a $12 billion program; creating the original Land Development Engineer/Integrating Contractor concept to deliver the Fort Bliss BRAC 2005 program; and establishing new leadership strategies for future emergency/disaster management programs. Colonel Patton retired from the U.S. Army Corps of Engineers in 2013.
Mr. Patton has served in executive positions with several companies in the engineering, construction, and energy industry, having led mega-programs in infrastructure construction, homeland security protection, energy security, and emergency management/resilience.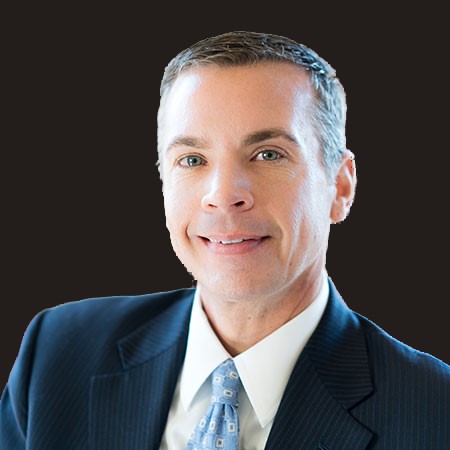 Kevin Gooch
Senior Vice President, Versar / CEO, BayFirst Solutions, LLC, A Subsidiary of Versar
BayFirst Solutions LLC
As BayFirst's CEO, Kevin leads the implementation of the company's strategic vision and direction, overseeing the firm's operations, internal controls and management information systems. He has spearheaded the company's growth to a leading organizational management and strategic consulting firm for the homeland security and defense sector, recognized for excellence in the nation's capital and beyond.
In a career that spans more than two decades, Kevin has built a portfolio of expertise in business management, leadership development, and change management, with technical expertise in chemical and biological defense, counterterrorism, health security, building protection and operations planning. Since joining the company in 2013 as Vice President, Kevin has led teams that have served numerous government agencies in technical and management consulting, financial management, program management, and strategic planning and acquisition. Prior to joining BayFirst, Kevin was a Principal at Booz Allen Hamilton, leading 250 employees across multiple contracts with the Department of Homeland Security. During this time, he was instrumental in yielding close to $500M in contract wins in just five years.
Throughout his career, Kevin has emphasized high standards of corporate citizenship and social responsibility. In his community, he is involved in numerous philanthropic activities and has volunteered with the Washington Humane Society and Whitman-Walker Health. He holds a Bachelor's degree in Chemical Engineering from Vanderbilt University, a Master's degree in Environmental Science from Johns Hopkins University, and a Master's of Business Administration from the Carey Business School at Johns Hopkins University.